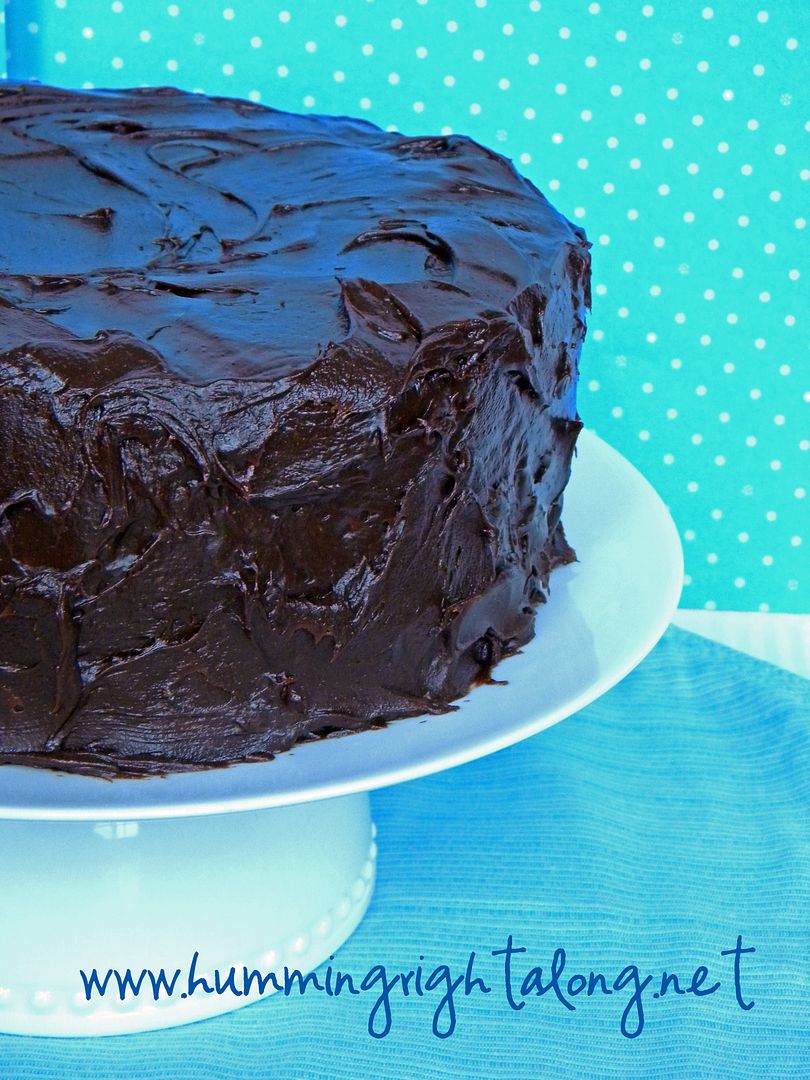 Welcome friends! As some of you may know, we celebrated my grandfather's 90 birthday this weekend! He is an inspiration and it was an honor to be part of the celebration. I made his all-time favorite coconut cake, and my favorite Earl Grey Chocolate Cake for the party. Presentation is everything, and I wanted a fabulous way to display these cakes~ something worthy of this special occasion. But in my little corner of Wyoming we are what I like to call "shopping challenged." What's a girl to do? Make her own! I know there are plenty of tutorials for this type of project in blogland, but I just sort of winged it. I have always been a little skeptical about how something like this would hold up, and I am here to tell you that if you use E-6000, you will never know the difference. I am starting to think this glue is magic.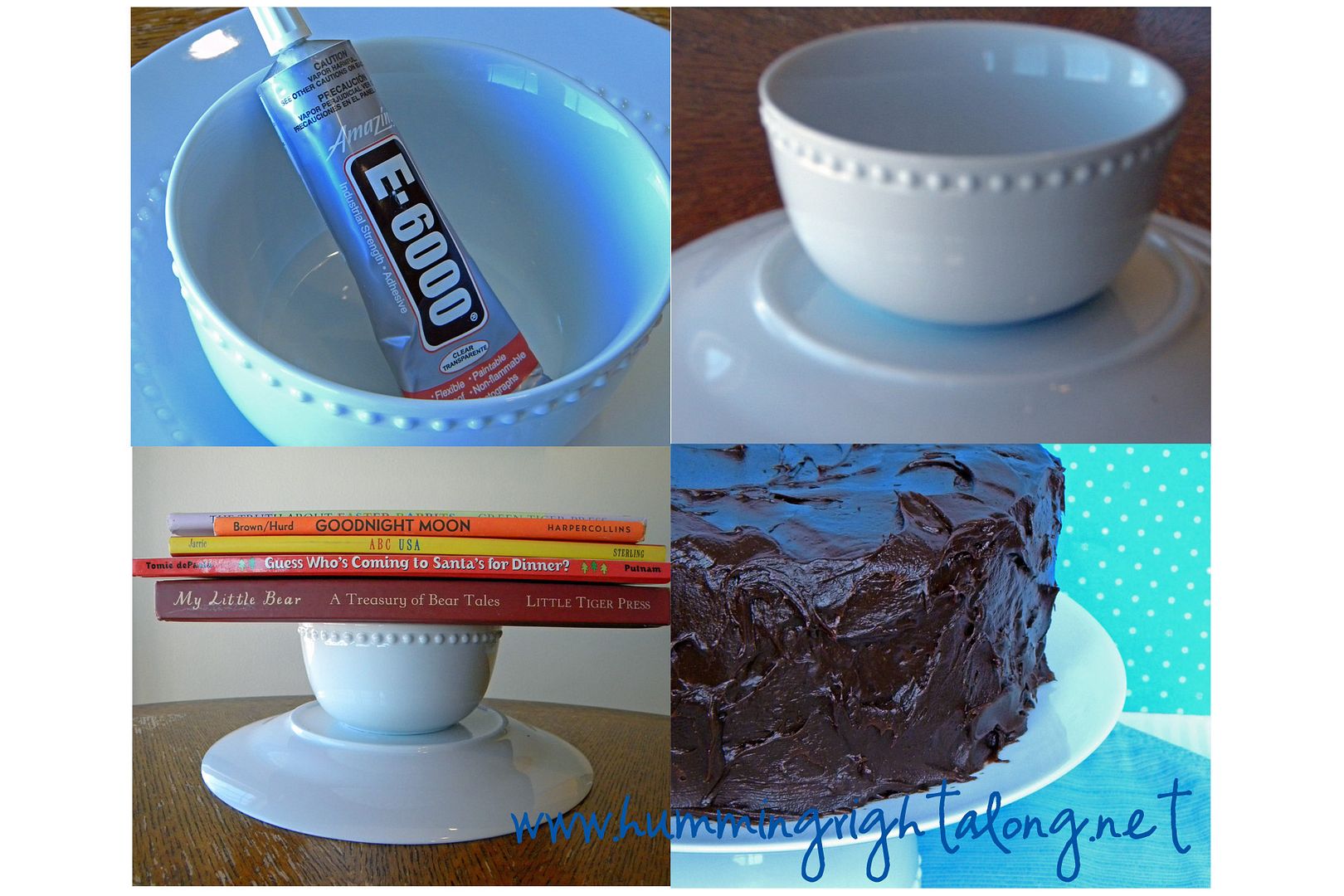 Start by finding a plate and something to use as a base. I wanted something very sturdy that wouldn't tip very easy (small children run amok at my house) so I used a matching bowl instead of a candlestick or wine glass. I found both pieces at Walmart for about $8 TOTAL. I you use items you already own, or purchase them at the dollar store, you could cut the price even more. After you've selected both pieces wash and dry them. Flip both dishes upside down and set them side by side. Use your magic E-6000 run a line of glue around the bottom of the bowl. I put it on top of the raised circle (its not pictured, but looks the same as the ridge on the bottom of the plate). Then quickly turn the bowl over and place it in the center of the bottom of the plate, as pictured. I just eyed it, but you could totally measure it. I placed some hardback books on top to help hold everything together as the glue dried. I let it sit for a couple of hours and it was ready. Easy as cake!
Doesn't it look fabulous? Several people asked where I bought it, and couldn't believe it when I told them that I made it! It was super sturdy, and washed well (I didn't put it in the dishwasher though). I think I am going to go back and buy more so that I can make another one. I would love to have a matching set!
I'm sharing this idea with